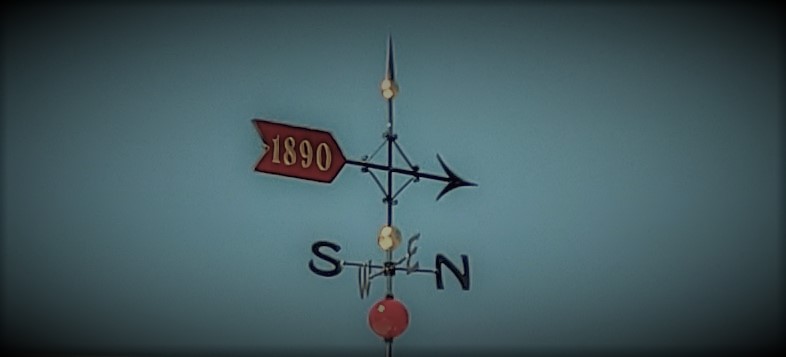 ---
A Message from the Owner:
Working this farm has been a great part of my life and livelihood, and it has been an honor and privilege to continue protecting this farm just as my friend Mr. Joe would have done. When I think of the family who farmed this ground before me, it reminds me of this quote.
"Let the farmer be forevermore honored in his calling, for those who labor in the earth, are truly the chosen people of God." — Thomas Jefferson
Early in 2019, I began restoration of the original Nathan Bryan Whitfield, Sr. home. It was my vision to return this historic farm home to a public place for sharing its beauty, family history and its agricultural significance with the community and others. It was a labor of love for me and I am proud to say the home opened as an event venue in 2020. I hope everyone who visits, appreciates the commitment of the Whitfield's and myself, to protect and preserve such a beautiful piece of rural Alabama.
-Richy Naisbett, February 11th, 2020.
---
The History of the Cedars:
Since 1834, the Whitfield's have been prominent residents of Marengo County. Major General Nathan Bryan Whitfield (1799-1868) was the first to acquire land there. His desire was to return to Demopolis to farm and raise livestock when the Civil War ended. Major General Whitfield's most notable legacy in Demopolis is most likely Gaineswood Mansion.
His son, Dr. Bryan Watkins Whitfield (1828-1908) practiced medicine in Demopolis for forty years. He continued to manage his family's cotton and cattle operation just west of Demopolis through his lifetime. The local hospital was named in his honor for his impact to the town.
By 1890, Dr. Whitfield's son, Nathan Bryan Whitfield (1866-1944) had married and needed to start his own homestead. He built The Cedars, naming it for a grove of cedar trees that grew between the home and the road, which is now U.S. Highway 80. Built in the Greek Revival Farmhouse style, it still sits in its original location today. Nathan was successful in his life of agriculture, farming cotton, cattle, and vegetable crops.
After his death, only one of his four sons, Asa Hatch Whitfield (1901-1962) had the desire to continue the farming operation. Asa remained on this farm until his death in June of 1962. Over the years the land found its way to Asa's nephew, Joseph E. Whitfield Jr. (1936-2013), fondly known as Mr. Joe. Since that time, the farm has continued in agriculture, and for the past 30 years its current owner Richy Naisbett has operated it as part of a larger cattle operation.
In 2006, Mr. Joe and the current landowner worked together to enroll 97% of the remaining 440-acre original farm into a conservation program that keeps The Cedars protected, by ensuring it will remain in production agriculture forever. In April of 2009, Alabama Governor, Bob Riley, and Commissioner of Agriculture, Ron Sparks, designated The Cedars as an Alabama Century Farm. Being recognized as a Century Farm means that the farm has been in operation as a family farm for over 100 years and has played a significant role in Alabama's history. Mr. Joe accepted this honor on behalf of himself and family members that had farmed this ground for over 180 years.